Q & A with Linda Covella: YAKIMALI'S GIFT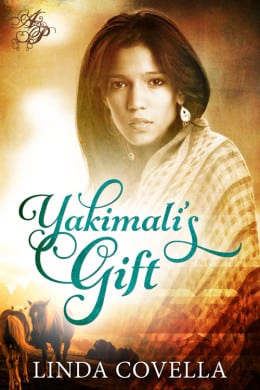 Today I welcome Linda Covella to World Reads, a blog that features interviews with authors who've written a story set outside of the United States for children or young adults. What is the title of your book? The pub date and publisher? Genre? Targeted age group?
Yakimali's Gift. July 2014 Clean Reads Books, Historical Romance 12+
Where is it set?
1775-1776 New Spain (Mexico)
In 70 words or less, provide a succinct plot description of your story.
Romance and self-discovery await 15-year-old Fernanda, of Spanish and Pima Indian ancestry, when she embarks on a 1775 colonization expedition from Mexico to California. The truths she discovers will change the way she sees her ancestry, her family, and herself.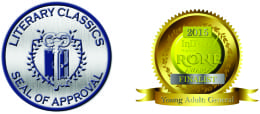 How are you connected to the setting of your story?
While researching the novel, I spent time in Arizona (at the time of the story, this was Mexico, New Spain). I visited cities, museums, and historical sites along the trail the colonists had followed on the expedition. The National Park Service has named the 1,210 mile route "The Juan Bautista de Anza National Historic Trail."
When I visited the area, I had already done some research and had begun the novel, so it was a thrill to see many of the places I had read and written about. Being there also gave me a better feeling for the terrain; visiting museums and sites gave me a better understanding of how the people lived in 1775 Mexico.
I grew up in Southern California, and though I'm not of Hispanic descent, I've always loved the Mexican culture. So writing that part of the story—the customs, language, etc.—was fairly easy, interesting, and fun.
What inspired you to write this story?
I was researching another book and came across the story of the Anza expedition, which brought some of the first Spanish and Mexican colonists to California. I was very surprised (shocked, actually) that I'd never heard of it, especially since I'd grown up in California. In school we'd only been taught about the settlers who came west from the Eastern U.S. I felt this was a part of U.S. and California history that needed to be told.
Also, I discovered that over half of the colonists on the expedition were women and children. Several of the women were in advanced stages of pregnancy. Most of my sources for research were from the male perspective. I wanted to know more about the women and children: who were they? Why did they choose to go on this arduous journey? What were they leaving behind, and what did they hope for their future? This is what inspired me to write the story from the perspective of 15-year-old Fernanda.
What was the biggest challenge you had writing your story? How did you overcome it?
The biggest challenge was finding enough sources from that place and period of history. It took months of research: digging up reference material, talking to authors, scholars, and descendants of colonists on the expedition. I also had to dig to find information on the Pima, Papago, and Yuma Indians from that period.
I love doing research, and it was all fun and exciting, each new discovery a thrill. I ended up with quite an extensive bibliography, which you can view on my website at
What kind of story can we expect next from you? Is it set outside of the United States? If so, where? And what is it about?
For now, I will be staying within the U.S. The sequel to Yakimali's Gift, which I'm still researching, will take place in Southern California. At the time of the story, though, it will still be part of New Spain.
My middle-grade ghost story, The Castle Blues Quake, takes place in modern-day Santa Cruz where I live. The sequel to that, The Ghosts of Pebble Brook Lodge, will be out soon and takes place in the Santa Cruz Mountains.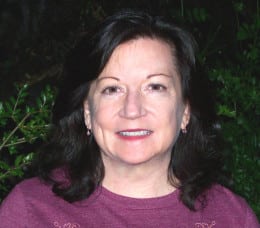 What else would you like us to know about you or your story?
I've always loved reading historical fiction, so Yakimali's Gift was pure enjoyment for me to write. I'm proud to say I've received some recognition for it from different sources.
The book has earned the Seal of Approval from Literary Classics who wrote in their review that Yakimali's Gift is "well researched and beautifully told…a literary treasure." It's also a finalist for the RONE (Reward of Novel Excellence) Award in the Young Adult, General category, and their review said the story "shines light on a little-known part of history and invites the reader to experience it first-hand." The Historical Novel Society's review said "Covella's extensive research into the culture and society of the Spanish-settled New World is worked seamlessly into a very human story."
Can you remember the first book that made an impact on you? And why?
A Tree Grows in Brooklyn by Betty Smith. My mother, who was a school librarian, introduced me to this book, and I loved it. I related to the girl Francie because of her imagination and her love of reading. I think I also just liked the story itself, Francie's and her family's struggles with a poverty-stricken life, and their ability to find hope and happiness through it all.
Where can readers go to learn more information?
Thank you Linda Covella for joining us at World Reads! YAKIMALI'S GIFT is available for $1.99 from September 23rd until the 27th.
Thank you, Annemarie, for having me on your World Reads blog. I love reading stories that take place in other parts of the world, so I'll be sure to check out the titles on your site!