the stars on my audio bookshelf:
WHO THOUGHT THIS WAS A GOOD IDEA?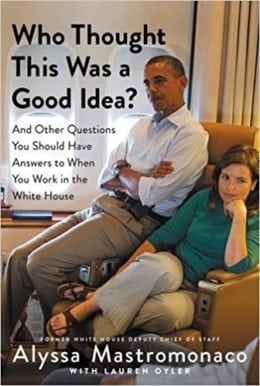 Although I'm not Alyssa's target audience (females 15-25), I LOVED, LOVED, LOVED her stories working for President Obama in the White House. She is humble, honest, and humorous in sharing defining moments and glimpses of world politics. Alyssa wrote WHO THOUGHT THIS WAS A GOOD IDEA to inspire young ladies to consider working in politics. Well, if I were to do it over, I suspect my choices might have been different.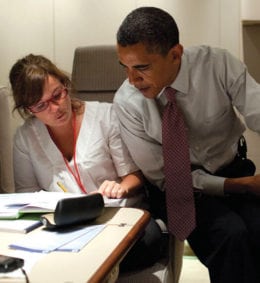 From the publisher:
If your funny older sister were the former deputy chief of staff to President Barack Obama, her behind-the-scenes political memoir would look something like this…
Alyssa Mastromonaco worked for Barack Obama for almost a decade, and long before his run for president. From the then-senator's early days in Congress to his years in the Oval Office, she made Hope and Change happen through blood, sweat, tears, and lots of briefing binders.
But for every historic occasion-meeting the queen at Buckingham Palace, bursting in on secret climate talks, or nailing a campaign speech in a hailstorm-there were dozens of less-than-perfect moments when it was up to Alyssa to save the day. Like the time she learned the hard way that there aren't nearly enough bathrooms at the Vatican.
Full of hilarious, never-before-told stories, WHO THOUGHT THIS WAS A GOOD IDEA? is an intimate portrait of a president, a book about how to get stuff done, and the story of how one woman challenged, again and again, what a "White House official" is supposed to look like. Here Alyssa shares the strategies that made her successful in politics and beyond, including the importance of confidence, the value of not being a jerk, and why ultimately everything comes down to hard work (and always carrying a spare tampon).
Told in a smart, original voice and topped off with a couple of really good cat stories, WHO THOUGHT THIS WAS A GOOD IDEA? is a promising debut from a savvy political star.
by Julie Lythcott-Haims
From the publisher: A provocative manifesto that exposes the harms of helicopter parenting and sets forth an alternate philosophy for raising preteens and teens to self-sufficient young adulthood.
In How to Raise an Adult, Julie Lythcott-Haims draws on research; on conversations with admissions officers, educators, and employers; and on her own insights as a mother and as a student dean to highlight the ways in which overparenting harms children, their stressed-out parents, and society at large. While empathizing with the parental hopes and, especially, fears that lead to overhelping, Lythcott-Haims offers practical alternative strategies that underline the importance of allowing children to make their own mistakes and develop the resilience, resourcefulness, and inner determination necessary for success.
Relevant to parents of toddlers as well as of 20-somethings – and of special value to parents of teens – this audiobook is a rallying cry for those who wish to ensure that the next generation can take charge of their own lives with competence and confidence.
"A must read for any parent! Wish I had had this book when my kids were younger. Thank you, Julie for writing it."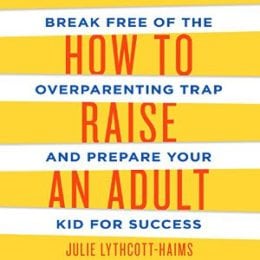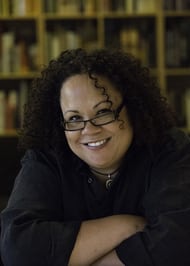 by Trevor Noah
Born a Crime: Stories from a South African Childhood is the compelling, inspiring, and comically sublime story of a young man's coming-of-age, set during the twilight of apartheid and the tumultuous days of freedom that followed—from one of the comedy world's brightest new voices and The Daily Show host Trevor Noah.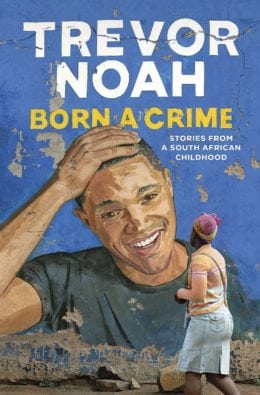 I so enjoyed the audio book! Trevor Noah read it himself and was fully engaging.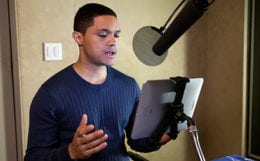 Born a Crime is not just a story about Trevor and South Africa. It also gives readers a view into Trevor's mom of whom I'm a huge fan. Go Mom!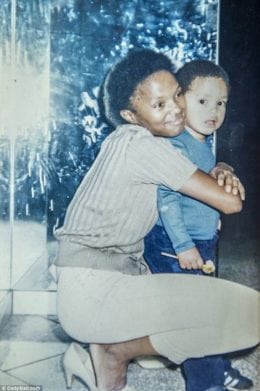 THE PRINCESS DIARIST
by Carrie Fisher
Carrie on how she felt about Harrison:
The itty bitty spidered his way up my water spout
He little Jack Hornered his way into my corner
And now I can't get him out
He ate all my porridge, sat in my chair
Slept in my bed, washed himself into my hair
Hey, all you King's horses!
Whether you're horse's asses or men,
Could you pretty please piece my heart back together again?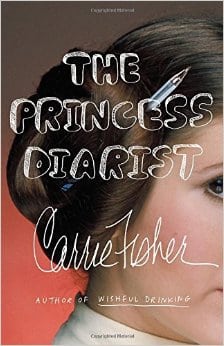 Journal notes from the filming of the first Star Wars movies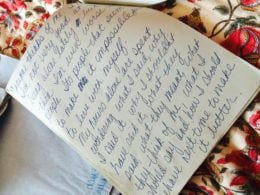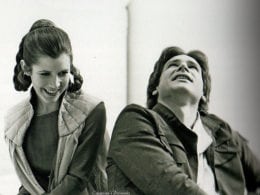 RIP Carrie Fisher. May the force be always with you.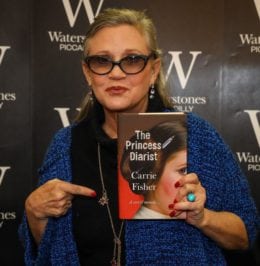 SYMPHONY FOR THE CITY OF THE DEAD
by M.T. Anderson
"Engaging, impeccably well-researched and written."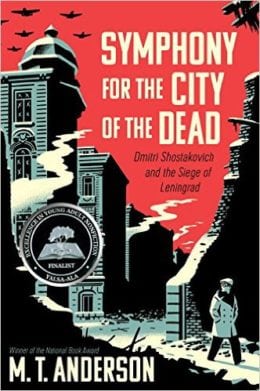 Dmitri Shostakovich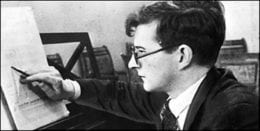 The author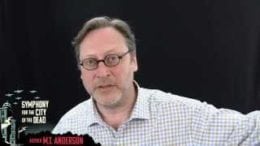 SALT TO THE SEA
by Ruta Sepetys
"Brought salt to my eyes–happy and sad ones!"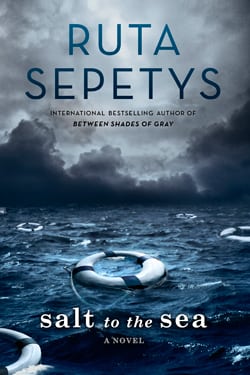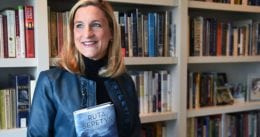 Starts and ends with these words.