Author Interview with Joel ben Izzy: DREIDELS ON THE BRAIN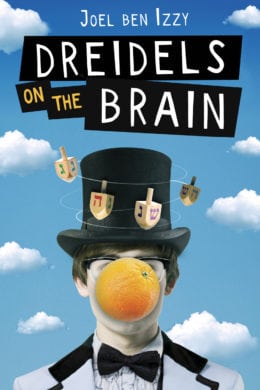 Today I welcome Joel ben Izzy to World Reads. His new book, DREIDELS ON THE BRAIN (Penguin, 2016) would make a perfect gift for middle grade readers and up. With Hanukkah coming up soon it would also make a great Hanukkah gift for any reader interested in a fictionalized coming-of-age Hanukkah memoir!
Where is it set? 
The stories takes place in the suburbs of the suburbs of Los Angeles, over the eight nights of Hanukkah, in December, 1971. There are mentions of both Poland and Israel.
In 70 words or less, provide a succinct plot description of your story.
Joel is a "seriously funny looking" twelve-year-old magician trying to survive Hanukkah, 1971. That's no small task, as the only Jew at Bixby School with a family that's both mortifyingly embarassing and flat-out broke.
When Joel asks God for a miracle, he has no idea that what's about to happen him and his family will be far worse than he'd feared – and better than he could have imagined.
Here are some links to reviews you can check out to learn what other people are saying about DREIDELS ON THE BRAIN: 
Libraries Unlimited (appearing January 1, 2017) offers this book blurb:
"This fresh, fast-paced read is a must purchase for any middle school collection… HIGHLY RECOMMENDED.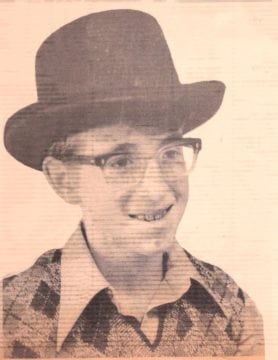 How are you connected to the setting of your story?
This being a fictionalized memoir, it's the home and city where I grew up, in the suburbs of the suburbs of Los Angeles.
What inspired you to write this story?
Hanukkah is such a quirky, often overlooked holiday, I wanted to write a story that captures that sense of finding light within the darkness.   Digging into my past as a nerdy kid magician, I found one story I've always loved – about an orange – that became the inspiration for this book.
What was the biggest challenge you had writing your story? How did you overcome it?
I'm a professional storyteller, so telling stories in person comes easily to me. The hard part is getting them to sound right – and still be funny – when I write them. I found it took draft after draft after draft, the help of my editor – and a great deal of input from my wife, a gifted wordsmith.
What kind of story can we expect next from you? Is it set outside of the United States? If so, where? And what is it about?
I'll be telling all kinds of stories in the weeks and months ahead – from China, Ireland, Israel, Mexico and everywhere in between. As a storyteller, that's what I do.
As for writing, I'm playing with some ideas about a story like this, that would have one foot in that same suburb, another in Paris, and a third in Israel…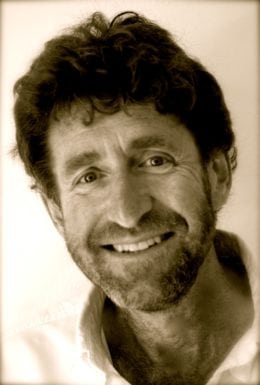 What else would you like us to know about you or your story?
This is my second book. The first was The Beggar King and the Secret of Happiness (Algonquin, 2003). Though a memoir for adults, it's also great for older kids, from about 12 and up.
Weaving together folktales from my travels around the globe, it recounts the journey that began when I awoke from surgery to discover I could no longer speak.  At first doctors thought it was temporary, but later they decided it was permanent, and so it was that I fell into a story as strange as any I had ever told.  It was filled with twists and turns including the most surprising all – the return of my voice, long after I had given up hope.
I also have CDs of my stories – you can see them on my web site as well. They have stories from China, Poland, Israel, Ireland, England, Italy and many other places.
Can you remember the first book that made an impact on you? And why?
Though not the first, I remember spending a summer reading The Wizard of Oz series from first to last. I loved traveling to that world.
Readers can learn more about Joel ben Izzy by checking out his webpage or connecting with him on Facebook. Thank you for joining us on World Reads, Joel ben Izzy. Your book is a one-of-a-kind coming-of-age Hanukkah story that I enjoyed reading and recommend highly. Good luck with it and look forward to other books from you and your wife, Taly.