Q & A with Stephanie Hemphill: SISTERS OF GLASS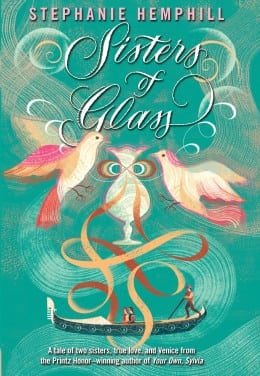 Today I welcome Stephanie Hemphill to World Reads, a blog that features interviews with authors who've written a story set outside of the United States for children or young adults. A good friend of mine gifted me Stephanie's book, SISTERS OF GLASS (Knopf, 2012) for readers 10 and above. I loved it so much for its descriptive language and story I reached out to Stephanie to join us on World Reads.
Where is SISTERS OF GLASS set?
Murano, Italy
In 70 words or less, provide a succinct plot description of your story.
Maria is the younger daughter of an esteemed family of glassblowers on Murano. Her father's dying wish is for Maria to marry into the nobility even though her rightful elder sister Giovanna is better suited. Both girls prefer Giovanna to marry, but they can't circumvent their father's wishes. Maria dreams of becoming a glassblower. The family business begins to fail, so a young glassblower, Luca, arrives and further complicates matters.
Links to reviews or blurbs :
Starred review from Booklist:
A romantic tale of destiny, fidelity, and true love is perfectly placed in fourteenth-century Murano, Italy (of glassmaking renown), and just as judiciously told through verse. Giovanna and Maria are daughters of a brilliant glassmaker. Upon his death, he declares that Maria, the younger daughter born the week he made a tremendous discovery, is to marry a nobleman. Vanna, the older and more marriageable both by tradition and nature, retreats from her warm relationship with Maria into bitterness and anger. Maria is disdainful of her training to be a society woman and yearns instead to spend her time with her art, or in the family's furnaces with Luca, an employee whose skill with glass is the marvel that leads Maria, who once aspired to be a glassblower, to fall in love with him. How the sisters navigate their divide, reconcile, and begin to work with one another to create livable futures from the hands they have been dealt outshines their respective love stories without minimizing them. Though the verse is anything but sparse, nothing is wasted in the telling of this lyrical tale. In a landscape, time, and plot rich with descriptive opportunity, Hemphill's verse selects and illuminates the best bits, intensifying them like light through glass.
— Heather Booth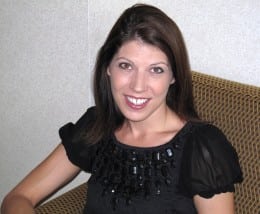 How are you connected to the setting of your story?
I'm not sure that I have a direct connection in terms of heritage to the setting of my story, but Renaissance history and specifically the Italian Renaissance has been a long time fascination of mine. And of all the places that I have traveled, Venice is the city that I love the most.
What inspired you to write this story?
As with many of my books the idea of writing about glassblowing was suggested to me by someone else, in this case an editor. I then did a little research to see if I felt I could invest in the subject and add something unique to the larger discussion about the topic, which in this case was fictitious late 15th century glassblowing families. I discovered through research that a real person named Maria Barovier was one of the few women glassmakers of the time and one of the few known women ever permitted to have her own furnace. I personally had been brewing a story about sisters around in my head. So when I discovered that because glassmaking was such a revered art one daughter of a glassmaker was allowed to marry into the nobility I mashed up the three ideas and found my way into a story.
What was the biggest challenge you had writing your story? How did you overcome it?
With historical fiction I find that I am always challenged by a desire to be historically accurate and yet not entirely abandon poetry. I often have to sacrifice images or ideas because they are anachronistic or too modern. I enjoy writing strong young women but they cannot be completely outside of the norms of their time period and yet I want a contemporary reader to relate to Maria and Giovanna. I compromise and revise and revise and revise.
What kind of story can we expect next from you? Is it set outside of the United States? If so, where? And what is it about?
I did follow up SISTERS OF GLASS with a book set outside of the United States about Mary Shelley and her creation of Frankenstein and love affair with Percy Shelley called HIDEOUS LOVE. She and Percy and her half sister, Claire, travel throughout Europe in the novel, from England to France to Italy to Switzerland where Mary finds the inspiration to write Frankenstein and they meet Lord Byron. It's a twisted tale of travel, inspiration, literature, love and loss.
The book I'm currently working on and will be out in Winter 2018 is a contemporary prose novel about girls in a school for the educationally exceptional called The Prime.
What else would you like us to know about you or your story?
I was fortunate enough to be able to travel to Venice and the adjacent island of Murano before I began writing and that certainly enriched SISTERS OF GLASS. It's not always possible for me to travel to the location of my book, especially when the novel is set outside of the United States, but I know the visceral details and my own experiences help the story when I do. Venice is both breath-taking and unique. It's not too difficult to imagine what it was like in the late 15th century when you're there because all travel is by foot or boat (or bicycle), no motorized vehicles are permitted in the city. The windy cobblestone streets, bridges and cathedrals date back to the fifteenth century and even earlier. And the glassblowing houses on Murano use many of the same techniques that were employed in 1490.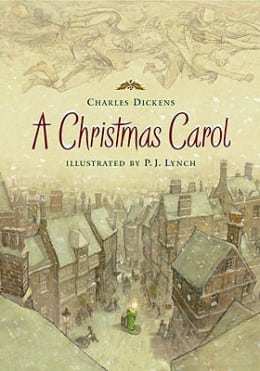 Can you remember the first book that made an impact on you? And why?
I think as a young child the first books I loved until the pages fell out, the ones I could recite before I could read without text or pictures, were Dr. Seuss. Perhaps in some way I was destined to become a poet because of Geisel's early influence.
The first book I can remember being read aloud that had no pictures was Dickens' A Christmas Carol. I could not have been more than four or five, and I looked forward to bedtime and my father reading a new chapter. It was way better than television.
The first chapter book I read over and over on my own was Charlotte's Web. It still makes me cry even though I know what's coming, and that's because of the characters. I read books over and over because I love the characters. They exist beyond the page for me in my mind and my soul, and I think Charlotte's Web was the first book that showed me that.
Readers can learn more or connect with Stephanie Hemphill on Facebook.
Thank you Stephanie Hemphill for joining us at World Reads! I LOVED SISTERS OF GLASS and highly recommend it for any reader interested in verse novels, strong female characters, poetic imagery, and engaging storytelling.