Q & A with Shirley Parentau: DOLLS OF HOPE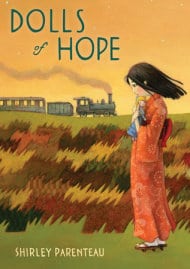 Today I welcome Shirley Parenteau to World Reads, a blog that features interviews with authors who've written a story set outside of the United States for children or young adults. What is the title of your book? The pub date and publisher? Genre? Targeted age group?
DOLLS OF HOPE
September 22,2015
Candlewick Press
For ages 8 to 12
Where is it set?
Japan (Tokyo, Tsuchuria and a mountain village to the north)
In 70 words or less, provide a succinct plot description of your story.
When disgraced and sent away to a girl's school to learn proper behavior, eleven-year-old Chiyo helps welcome Friendship Dolls from America. A jealous classmate, determined to see her fail, accuses her of damaging a doll and Chiyo is expelled. Her only hope to restore her good name and the doll she loves is a secret and scary trip to Tokyo to ask help from a master doll artist.
Links to reviews or blurbs you wish to share: Kirkus Reviews 
DOLLS OF HOPE is a Junior Library Guild Fall 2015 selection!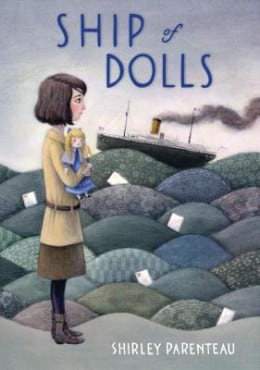 How are you connected to the setting of your story?
My daughter-in-law Miwa is from Japan. When she and my son Scott took their oldest daughter, then three, to Japan to take part in the girl's day festival called Hinamatsuri, their photographs fascinated me.
What inspired you to write this story?
I researched Hinamatsuri online and discovered Bill Gordon's amazing link to information on the Friendship Doll exchange of 1926 and '27. (website listed below) That American children had sent more than 12,000 dolls to children in Japan and received 58 large, exquisitely dressed dolls with tiny accessories in return was a fact lost under the weight of World War II. I knew at once that I wanted to tell the story through the eyes of a girl taking part in the exchange. That first book set in the U.S. was Ship of Dolls (August, 2014). My editor suggested a second book told through a girl in Japan. That book became Dolls of Hope published in September, 2015.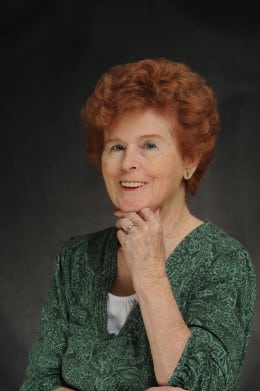 What was the biggest challenge you had writing your story? How did you overcome it?
At first, I hesitated to write a book set in a country and culture that was not my own. Fortunately, Miwa was willing to help with unfamiliar details. Also, my series of picture books beginning with Bears on Chairs has been warmly welcomed by Japanese readers, so my name is familiar there.
What kind of story can we expect next from you? Is it set outside of the United States? If so, where? And what is it about?
I'm currently working on a middle-grade novel set in San Francisco, although it begins in Canton, China. It's set in 1905 when a woman named Donaldina Cameron, later called the Angry Angel of Chinatown, was rescuing girls kidnapped by slavers to be resold in San Francisco, the youngest as household slaves. I thought it would be interesting to tell the story through one of the girls.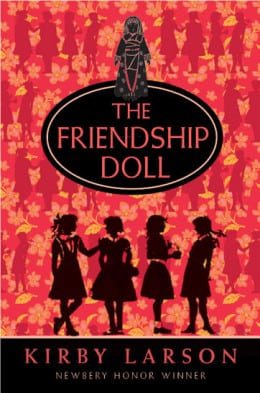 What else would you like us to know about you or your story?
It's been several years since I first found Bill Gordon's website on the Friendship Doll exchange. I was writing picture books, so time set aside to research the dolls and to write Ship of Dolls took several years. I had almost finished the book and was considering bringing it to the attention of my editor at Candlewick Press when a friend called to tell me that award winning author Kirby Larson had just published a book called The Friendship Doll. I was sure I had taken too long with mine, but when I read Kirby's story, I realized our books were very different.
Can you remember the first book that made an impact on you? And why?
I grew up in a very small town on the Northern Oregon Coast. I think I read nearly every book in the school library which was a closet sized room with shelves and a window. Occasionally, our mother took my sister and me up our long gravel road to the highway to catch a Greyhound bus to Tillamook, the county seat, where the large library was a wonderful treasure house of stories.
I loved the Nancy Drew series and of course, pictured myself as being as adventurous and resourceful as Nancy.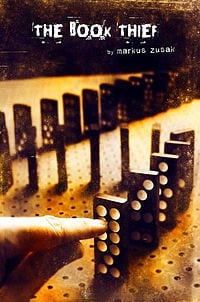 In recent years, I found The Book Thief by Marcus Zusak deeply impressing, both in writing style and in characters so real that although I knew what the end would be, I cried when I reached it.
Where can readers go to learn more information?
For a remarkably extensive collection of information on the Friendship Doll Exchange including historic and recent photos, see Bill Gordon's site.
Thank you Shirley Parenteau for joining us at World Reads!
If you enjoy historical fiction centered around a strong girl character, be sure to pre-order DOLLS OF HOPE at your nearest bookstore. You will not be disappointed! I read an early version of DOLLS OF HOPE and loved it and still could not put the published version down on second read.