Q & A with Meg Wiviott: PAPER HEARTS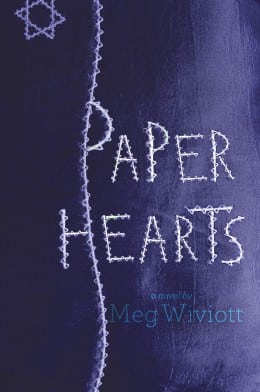 Today I welcome fellow VCFA alumna, Meg Wiviott to World Reads, a blog that features interviews with authors who've written a story set outside of the United States for children or young adults.
What is the title of your book? The pub date and publisher? Genre? Targeted age group?
PAPER HEARTS
September 1, 2015
Margaret K. McElderry Books (Simon & Schuster)
Historical fiction/novel in verse
12 and up
Where is it set?
Auschwitz, Poland
In 70 words or less, provide a succinct plot description of your story.
An act of defiance.
A statement of hope.
A crime punishable by death.
Making a birthday card in Auschwitz was all of those things. But that is what Zlatka did for Fania. She stole and bartered for paper and scissors, secretly creating an origami heart. Then she passed it to every girl at the work tables to sign with their hopes and wishes for happiness, for love, and most of all—for freedom.
Links to review 1, review 2, and review 3.
How are you connected to the setting of your story?
I have no personal connection to Auschwitz, other than being a human who continues to be outraged at the atrocities committed by the Nazis against Jews, Sinti and Roma, gays and lesbians, non-Jewish Poles, Russian POWs, and Nazi dissidents.
What inspired you to write this story?
I first learned of Fania and Zlatka's story when I read online about the documentary "The Heart of Auschwitz". I traveled to Montreal to visit the Montreal Holocaust Memorial Centre, where the Heart resides as part of their permanant collection, and to meet with one of the film makers. Seeing the Heart, how small it is, yet how large, was my inspiration.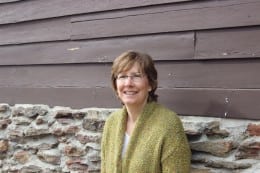 What was the biggest challenge you had writing your story? How did you overcome it?
Learning how to write in verse! I am not a poet. I started by reading a lot of novels in verse, but a kind and good writing friend suggested I read some poetry instead. I started with the Norton Anthology of Poetry, on page one. Modern poets, Billy Collins, Elizabeth Bishop, and Mary Oliver, quickly became my favorites. I returned to them often while writing.
What kind of story can we expect next from you? Is it set outside of the United States? If so, where? And what is it about?
I am currently working on another historical novel set in 1944 in Los Alamos, NM. But I have a story in a drawer, I will say it is fermenting, which is also historical set in early 15th century London. It's about madness and faith and loyalty.
What else would you like us to know about you or your story?
I would like readers to understand that PAPER HEARTS is based on true events.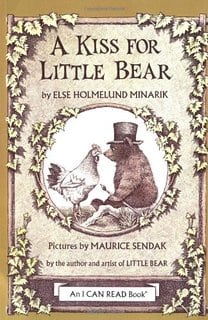 Can you remember the first book that made an impact on you? And why?
LITTLE BEAR by Elsa Holmelund Minarik and Maurice Sendak. It's the first book I remember reading on my own and I fell in love with reading. I loved the stories so much I decided the world needed more Little Bear stories, so I wrote and illustrated my own, proudly sharing them with my father, a college professor, who kindly explained the word "plagarism" to me.
Where can readers go to learn more information? Click on the links below to learn more about Meg Wiviott.
Thank you Meg Wiviott for joining us at World Reads! I just bought PAPER HEARTS and can't wait to read it! I wish you great success in reaching lots of readers.