Q & A with Trina St. Jean: BLANK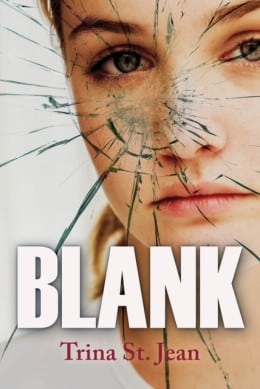 Today I welcome fellow VCFA alumna, Trina St. Jean to World Reads, a blog that features interviews with authors who've written a story set outside of the United States for children or young adults.
What is the title of your book? The pub date and publisher? Genre? Targeted age group?
BLANK. April 1, 2015. Orca Book Publishers. Contemporary Fiction. Young adult (12+).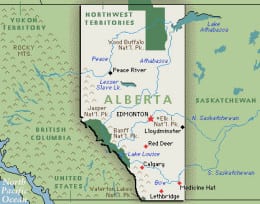 Where is it set?
On a bison ranch in northern Alberta, Canada. Alberta is in western Canada so is considered part of the prairies, but the northern part – where I grew up – is mostly boreal forest. There aren't many people who live up there, and the winters are long and cold. It's beautiful and wild and isolated from big city action. Many of the people who live there are descendants of hard-working pioneers who settled the land over a hundred years ago when the Canadian government opened up the west and offered free land.
In 70 words or less, provide a succinct plot description of your story.
Jessica's life is one big question mark. She doesn't remember a thing about the accident on her family's ranch that put her in a coma, and doesn't recognize her family and friends. Her moods range from sadness to full-on rage. Would she be better off running away and starting a new life, or should she stay and accept that she may never remember her past?
Link to a review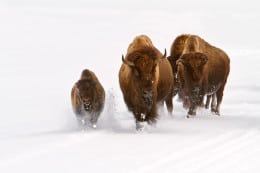 How are you connected to the setting of your story?
I grew up in northern Alberta, on a farm in a very small community much like the one in the novel. When I was older and had left home, my parents started raising bison and had about 100 head for nearly 10 years. When I visited home, I got to spend time admiring the noble beasts. My dad always took me (and then my daughters) on rides in the tractor to deliver hay in the middle of the herd, which was an exhilarating experience. It always sent chills down my spine seeing them up close.
What inspired you to write this story?
I have a degree in psychology and as I learned more about the brain I became fascinated with how the physical aspects of its function tie into the development of personality. Over the years, I read many stories of brain injury and memory loss, and I wanted to explore how a person can go about rebuilding their life when a large part of it has been erased. Becoming a mother made me ponder specifically the question of how love fits into the picture of identity and personality. If we don't remember the kind things someone has done for us, for example, will we still love them? What if our sense of self doesn't fit with the way others see us?
What was the biggest challenge you had writing your story? How did you overcome it?
The most difficult task in writing BLANK was creating a main character who doesn't know herself, yet is accessible and hopefully likable to readers. Jessica has severe memory loss so she doesn't have a solid sense of identity, and as a result feels detached from the people who love her. I didn't want her to come across as cold, however; I needed the reader to care about her, even if she was lost and sometimes aggressive. I tried to overcome that by making sure to put the reader into her shoes as well as I could, taking the time to show how frightening and overwhelming memory loss would be. I also tried to show her interacting in positive ways with others, with humor and kindness, so she wasn't only acting out in anger all the time.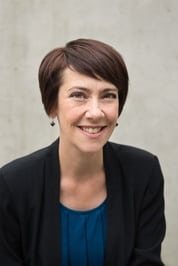 What kind of story can we expect next from you? Is it set outside of the United States? If so, where? And what is it about?
The novel I am working on now also takes place in northern Alberta, Canada. The main character, a sixteen-year-old girl named Raine, gets a short-term job cleaning trailers at a logging camp in the wilderness to escape her mother's crushing anxiety issues. While there, she secretly wants to find a meteorite that First Nation legends say landed over a hundred years ago in the woods near the camp. The First Nation's people believe the meteorite holds healing powers, and she desperately hopes it can help her mother.
What else would you like us to know about you or your story?
Though the retrograde amnesia Jessica suffers in BLANK is extremely rare, brain injury is shockingly common. According to the Centers for Disease Control and Prevention, 1.7 million traumatic brain injuries occur every year in America. Unfortunately, brain injury and memory loss are issues many of us will be touched by at some point in our lives.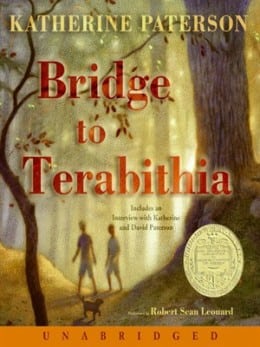 Can you remember the first book that made an impact on you? And why?
I remember being profoundly moved by both Bridge to Terabithia. I think it was the first time I considered the possibility of someone my own age dying, and I cried my eyes out. Hearing Katherine Paterson speak years later at Vermont College was one the highlights of my time spent there doing an MFA.
Where can readers go to learn more information?
Thank you Trina St. Jean for joining us at World Reads! We'd love to have you back when your next book comes out. Please be in touch!