Q & A with Shenaaz G. Nanji: CHILD OF DANDELIONS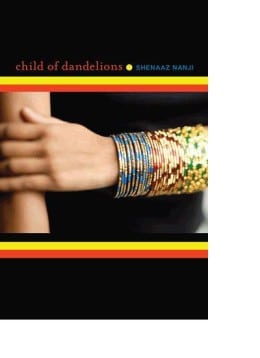 Today I welcome Shenaaz G. Nanji to World Reads, a blog that features interviews with authors who've written a story set outside of the United States for children or young adults.
What is the title of your book? The pub date and publisher? Genre? Targeted age group?
Child of Dandelions by Front Street in 2008 in USA and Second Story Press in Canada.
It is fiction based on real life events in Uganda.
The story is geared for Young Adults.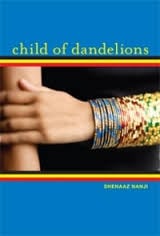 Where is it set?
The story unfolds in Uganda in East Africa during the military reign of General Idi Amin in 1972. You may have watched the film The Last King of Scotland that takes place in this period.
In 70 words or less, provide a succinct plot description of your story.
Child of Dandelions is told through the eyes of 15 year-old Sabine. Born in Uganda, she loves her country, but being of Indian descent, the color of her skin makes her outcast.
Her family is 'weeded out' and expelled in 90 days though the Indian community has lived there for four generations.
As Sabine navigates the exodus she undergoes a journey of self-discovery reminiscent of Anne Frank's personal trauma.
Links to reviews or blurbs you wish to share:
How are you connected to the setting of your story?
The maternal side of my family was Ugandans. My Bapa-grandfather owned four farms in Uganda–coffee, tea, sugar- cane and dairy that I visited every year during school-holidays until the expulsion in 1972.
Initially my parents too lived in Uganda. Later they moved next-door to Kenya where I was born.
In fact during one of my visits in Kampala I recall waving the Uganda flag at Kololo airport cheering for Idi Amin when he took power in a coup-de-ta. At that time, people said Idi Amin was a hero who will save Uganda from communism.
During the 90-day expulsion one of my uncle's was found dead.
What inspired you to write this story?
When my children were teens in Canada I tried to explain to them the expulsion of the Indian community from Uganda, and found to my astonishment that I didn't really understand why it happened? Why was the world silent? Why were there no books on this? I decided to write the story.
What was the biggest challenge you had writing your story? How did you overcome it?
Initially, I wrote from the first person point of view but the story was biased towards the Indian community. One of my advisors at Vermont College in the MFA program suggested I re-write from the 3rd person point of view. Reluctantly, I changed the first few chapters. I was sure it was a fruitless, time-consuming exercise, but my advisor pressed on. To my utter astonishment, a new story began to emerge gradually, one that was fair and balanced that represented both the Indians as well as the Africans. The final judgment was left to the readers.
What kind of story can we expect next from you? Is it set outside of the United States? If so, where? And what is it about?
Presently I am working a story on a teenage boy who is determined to restore honor to his 'shamed' family in India. He accepts a dream job in the Middle East, but is trapped in the desert where he is forced to train young camel slave-jockeys who must win camel races for the Sheikh.
What else would you like us to know about you or your story?
What intrigues me both in life and in stories is the resilience of the human spirit-how much must one fight fate to obtain his/her own goal or accept what has happened.
In the early Greek version of the fable, The Oak and the Reed – the mighty oak fights the storm and is blown over but the reed bends with the wind and so survives.
Some people survive a situation but their spirit is broken and they merely exist; others survive both in body and spirits.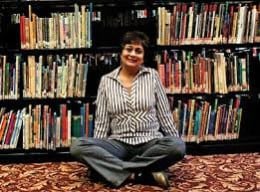 Can you remember the first book that made an impact on you? And why?
Some of my first books I ripped through page by page were by an English writer, Enid Blyton. I read the Secret Seven adventure series, Famous Five, and Noddy series. I imagined I belonged to a secret society that solved mysteries. I craved for ginger beer and imagined getting lost in secret caves in the smugglers hideouts.
Where can readers go to learn more information?
My new website is under construction at this time.
Thank you Shenaaz for joining us at World Reads!