Q & A with Katherine Longshore: TARNISH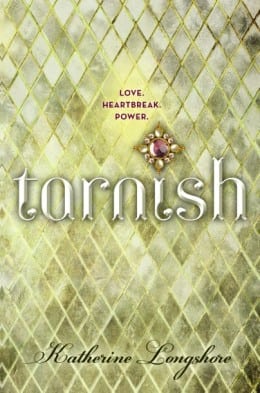 Today I welcome Katherine Longshore to World Reads, a blog that features interviews with authors who've written a story set outside of the United States for children or young adults.
What is the title of your book? The pub date and publisher? Genre? Targeted age group?
*TARNISH, June 2013, Viking/Penguin, historical fiction, ages 12+
Where is it set?
*Tudor England
In 70 words or less, provide a succinct plot description of your story.
* Anne Boleyn is the odd girl out. Newly arrived to the court of King Henry VIII, everything about her seems wrong. So when the dashing poet Thomas Wyatt offers to coach her on how to shine—and convince everyone they're lovers—she accepts. What began as a game becomes high stakes as Anne is forced to make an impossible choice between her heart's desire and the chance to make history.
How are you connected to the setting of your story?
*I lived in England for five years—it's where I fell in love with history!
What inspired you to write this story?
*I wanted to write a story about a girl who felt like a fish out of water could become the Anne Boleyn we know from history.  And I wanted to challenge the idea that everything that was written about her is somehow true, because we all know that gossip about us isn't necessarily how we truly are.
What was the biggest challenge you had writing your story? How did you overcome it?
*Preconceptions.  Like many people, my vision of Anne Boleyn is skewed by years of fictional (and non-fictional) retellings of her life—from Shakespeare to Donizetti to Philippa Gregory.  I had to set everything I thought I knew aside, and find a character who could eventually be perceived as all those things.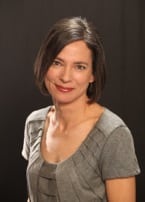 What kind of story can we expect next from you? Is it set outside of the United States? If so, where? And what is it about?
*My historical loves are almost entirely English—though they cover a broad expanse of time.
Can you remember the first book that made an impact on you? And why?
*The Cat in the Hat.  At five years old, I decided that I was never going to learn to read, because it had made my sister boring—she never played with me.  But I got The Cat in the Hat out of the library, and sat down with it and got sucked in.  So much so, that I decided to read it again, even after my best friend arrived for a playdate.  So I guess reading made me boring, too!
For more information check out Katherine's web page and her blog. You can also follow Katherine on Facebook or Twitter. 
Thank you Katherine, for joining us at World Reads!