Q & A with J.L. Powers: THAT MAD GAME: GROWING UP IN A WARZONE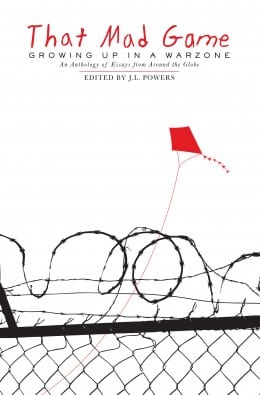 Today I welcome J.L. Powers to World Reads, a blog that features interviews with authors who've written a story set outside of the United States for children or young adults.
What is the title of your book? The pub date and publisher? Genre? Targeted age group?
That Mad Game: Growing Up in a Warzone. Cinco Puntos Press. Fall 2012. Non-fiction. Young Adult and Adult.
Where is it set?
All over the world. Essays are set in Afghanistan, El Salvador, Lebanon, South Africa, Rwanda-DRC-Angola-South Africa, Vietnam, Cambodia, and more.
In 70 words or less, provide a succinct plot description of your story.
Seventeen writers contribute essays about how they became adults in times of war. Essays focus on modern history but take no sides. Vietnam from both sides. Bosnia. The Gulf War. Rwanda. Juárez. El Salvador. The list goes on and on. There are no winners, just the survivors left behind. Picking up the pieces.
Links to reviews or blurbs you wish to share:
A 2013 Skipping Stones Honor Book
A 2012 Notable Books for a Global Society Book
"Uplifting tales of survival… War's most vulnerable victims have their say." Kirkus Reviews.
"Readers will be rewarded by [this] compelling and often uplifting anthology … That Mad Game surprises with its variety. From Taliban-controlled Kabul to a Japanese internment camp in northern California, from a teen girl's "soundtrack of war" in Beirut to a young man's long walk across much of Africa, the startling stories make for rough going at times. But the humor, beauty, and humanity shining through the darkness are what make this collection a must-have for all libraries serving high school students." School Library Journal
"Truly a unique title. If we are lucky, we will never know what the contributors to Powers's collection have revealed. We will only have their record to better know what it was like; we will only have their sorrow to help us understand. Highly recommended." Bookslut.
"These essays give readers a front-row seat to the hunger, the hardship, and, ultimately, the resilience of people whose childhoods were forever marked by life on the front lines." Bulletin of the Center for Children's Books
Click here to read the full reviews.
How are you connected to the setting of your story?
I'm connected intimately to the story set in Juarez, Mexico. I grew up in El Paso, Texas, which is a stone's throw from Juarez just across the border. The man who wrote his story—about raising two daughters in the middle of a gruesome war with the drug cartels—is an old college friend of mine.
I am also connected to the themes in all the essays, which focus on violence and exile—themes which echo in my personal life and also make recurring visits in my novels.
What inspired you to write this story?
I was shocked to learn how little attention has been paid to the experiences of children in war, especially from a non-fiction perspective. I felt like it was important to think about it and present.
What was the biggest challenge you had writing your story? How did you overcome it?
Finding a variety of stories from people all over the world—that was hard. I had a lot of people offer World War II stories. Those are interesting and important, but there have been over a hundred conflicts since World War II. I wanted to represent a diversity.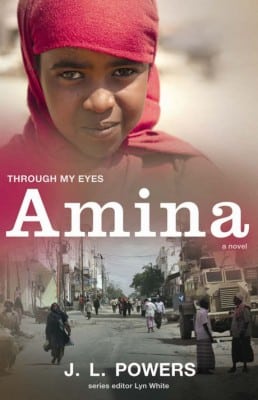 What kind of story can we expect next from you? Is it set outside of the United States? If so, where? And what is it about?
I just had a novel come out on Sept 1, AMINA. It is only available in Australia and New Zealand and, I think, Great Britain at the moment. It is set in Somalia, Mogadishu, about a girl graffiti artist. I hope that it is released in the U.S. soon.
Otherwise, I'm working on a fantasy/sci-fi y.a. novel with my brother.
What else would you like us to know about you or your story?
Books rule! I can't remember the last day when I haven't put in substantive time reading. A life spent reading is a life well lived.
Can you remember the first book that made an impact on you? And why?
I think I've already written about this for you, but the first book I really read for myself was a picture book biography of Harriet Tubman. I hadn't known much about slavery or emancipation or the Underground Railroad before then (I was only about six years old when I read it) but it gave me a real sense of social justice from a very young age.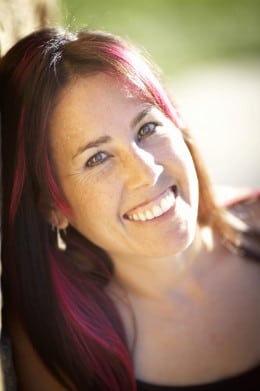 Where can readers go to learn more information?
Thank you J.L. Powers for joining us at World Reads! Your books always touch important subjects around the world. We would love to interview you for your recent publication, AMINA! Be sure to visit J.L. Power's web page for more information!