Q & A with Elizabeth Ross: BELLE EPOQUE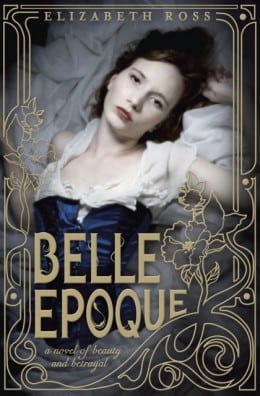 I'd like to welcome Elizabeth Ross today to World Reads, a blog that features interviews with authors who have written a children's story set outside of the United States. 
What is the title of your book? The pub date and publisher? Genre? Targeted age group?
Belle Epoque
June 11th 2013, Delacorte Press/Random House
Historical Fiction
12+
Where is it set?
Paris, France, 1888-1889
In 70 words or less, provide a succinct plot description of your story.
Impoverished sixteen-year-old Maude answers a mysterious advert: 'Young Women Wanted for Undemanding Work. Apply In Person To The Durandeau Agency.' But the work is very strange indeed. Maude discovers she is to be a repoussoir – an ugly young woman hired by Parisian socialites to enhance their beauty.
Maude is humiliated – but faced with destitution, what choice does she have? Quickly (and secretly) selected as the perfect companion for the Countess Dubern's daughter Isabelle, Maude is thrown into a decadent world full of parties, glamour and astonishing cruelty.
Links to reviews or blurbs you wish to share:
"This delectable Parisian tale left me sighing with sweet satisfaction. J'adore Belle Epoque!"
Sonya Sones, author of What My Mother Doesn't Know and To Be Perfectly Honest
BELLE EPOQUE is a Junior Library Guild Selection.
How are you connected to the setting of your story?
My parents used to take us to France almost every summer when I was a child. I spent time in Paris, (sans parents!) when I was 16, like Maude. It was a magical time. At university I studied French and one summer holiday I worked as an au pair near Montparnasse where Maude lives.
What inspired you to write this story?
I read a short story called "Les Repoussoirs" by Emile Zola. It was a humorous and biting account of the character of Durandeau setting up his agency of ugly women. As fascinating as Durandeau was, I realized that the more interesting story would be the point of view of one of those agency girls. To be treated as an ugly foil felt to me like a quintessential moment from adolescence. It really struck a chord. This is a story set in another time and place but it has such relevance to today's world and the pressure on girls to be attractive above all else.
What was the biggest challenge you had writing your story? How did you overcome it?
One challenge was bringing the concept of the beauty foil to life and making it believable to readers. Zola's story was very much a satire. He took something ridiculous – an agency of ugly women – and used it to poke fun at the Parisian bourgeoisie and the idea that they would try to make money out of anything. I had a lot of fun creating the world and tried hard to make it convincing. The reader has to feel acutely for the main character, Maude, and what she has to go through otherwise the story wouldn't work.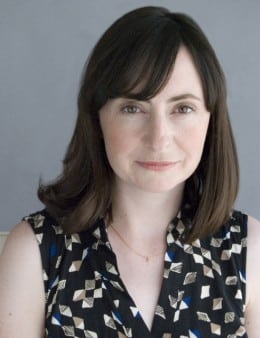 What kind of story can we expect next from you? Is it set outside of the United States? If so, where? And what is it about?
My next book is set in 1940's Los Angeles – a film noir mystery. Some of the characters have fled war-torn Europe so there is definitely an international element.
What else would you like us to know about you or your story?
For more of a taste of the book, check out the trailer for Belle Epoque!
Can you remember the first book that made an impact on you? And why?
I loved The Midnight Folk by John Masefield, a true classic in children's fantasy. It was thrilling to imagine that after midnight a whole other world came to life.
Where can readers go to learn more information?
Readers can visit my website.
Thank you for joining us at World Reads today, Elizabeth Ross! Belle Epoque is on my must read list!