Q & A with Holly Thompson: THE LANGUAGE INSIDE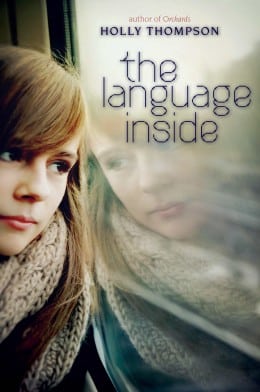 Let's welcome Holly Thompson to World Reads!
What is the title of your book? The pub date and publisher?
* The Language Inside (May 14, Delacorte/Random House)
Where is it set?
* Japan and Massachusetts
In 70 words or less, provide a succinct plot description of your story.
Emma Karas was raised in Japan; it's the country she calls home. But when her mother is diagnosed with breast cancer, Emma's family moves to a town outside Lowell, Massachusetts to stay with her grandmother while her mom undergoes treatment. Emma feels out of place in the United States, begins to have migraines, and longs to be back in Japan. At her grandmother's urging, she volunteers in a long-term care center to help Zena, a patient with locked-in syndrome, write down her poems. There, Emma meets Samnang, another volunteer, who assists elderly Cambodian refugees. Weekly visits to the care center, Zena's poems, dance, and noodle soup bring Emma and Samnang closer, until Emma must make a painful choice: stay in Massachusetts, or return early to Japan.The Language Inside is a verse novel rich in language both spoken and unspoken and poetry that crosses boundaries to create a story layered with love, loss, movement and words.
Links to starred reviews.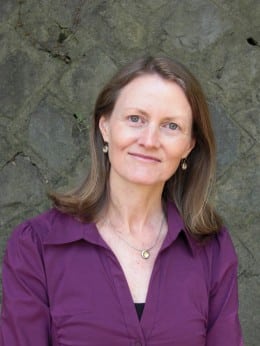 How are you connected to the setting of your story?
* I was born and raised in Massachusetts, and I've lived in Japan for over 17 years.
What inspired you to write this story?
* Inspiration came from transcribing poems for patients at Goldwater Hospital when I was a graduate student at NYU; the immigrant communities of Lowell, MA; and volunteer work in Tohoku after the 2011 tsunami.
What was the biggest challenge you had writing your story? How did you overcome it?
* Researching and learning about the whole of my character Samnang and his heritage, far beyond what appears in the book, was certainly my biggest challenge. Although I live in Japan, I was lucky to be able to spend time in Lowell, MA, and in Cambodia during key phases of my research, and most importantly to be guided and advised by members of the Lowell Cambodian-American community.
What kind of story can we expect next from you? Is it set outside of the United States? If so, where? And what is it about?
* The middle-grade novel I just finished is set in Japan and I'll soon be at work on my next YA book set in Japan and the U.S.
What else would you like us to know about you or your story?
* The Language Inside is a verse novel that explores language both spoken and unspoken and features poetry that crosses boundaries. The story takes readers from Japan to the Cambodian-American community of Lowell, Massachusetts, and to the world of a woman who can only communicate through eye movement. It is a story layered with love, loss, movement and words, and I hope that readers enjoy it.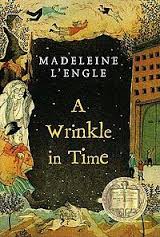 Can you remember the first book that made an impact on you? And why?
*  A Wrinkle in Time. At age 12 I was a slow reader and easily discouraged by a slow-moving novel. This book excited me; I was immediately hooked and glad to have a female main character.
Where can readers go to learn more information?
* For information about The Language Inside, Orchards and my other works of fiction and poetry, as well as various interviews, reader's guides, news and speaking info.

Thank you for joining us today, Holly Thompson!