Q & A with Laura Resau: THE INDIGO NOTEBOOK, THE RUBY NOTEBOOK, & THE JADE NOTEBOOK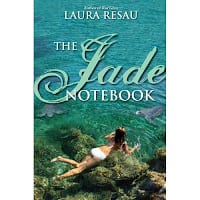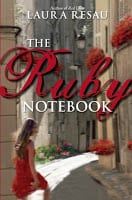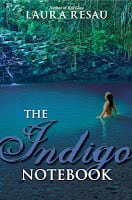 Let's welcome Laura Resau back to World Reads!
What is the title of your book?
THE INDIGO NOTEBOOK, THE RUBY NOTEBOOK, THE JADE NOTEBOOK
Where is it set?
INDIGO – Ecuadorean Andes
RUBY—Provence, France
JADE—Coastal Oaxaca, Mexico
In 70 words or less, provide a succinct plot description of your story.
INDIGO– 15-year-old Zeeta and her flighty mother live in a different country every year. This year, in the Ecuadoran Andes, Zeeta helps an American boy search for his birth parents. With him, she encounters adventure, mystery, love, and ultimately, the truth about what she really wants. (Ages 11 and up)
RUBY– Zeeta continues her adventures in the southern French town of Aix-en-Provence, where she encounters captivating street performers, age-old secrets, and mysteries of love.
JADE– Zeeta, Layla, and Wendell have settled in the beachside town of Mazunte, Mexico, where rare sea turtles nest. Zeeta is determined to make this piece of paradise her home, but as she digs deeper to unearth her elusive father's past, she finds that paradise has its dark side.
How are you connected to the setting of your story?
I lived in Oaxaca for two years as an English teacher and anthropologist. I lived in Provence, France with a French family during my junior year of college.  I spent time in the Ecuadorean Andes while researching another book.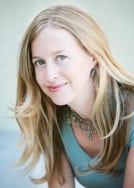 What inspired you to write this story?
My experiences traveling and living abroad.  I've had many adventures and met many fascinating people, elements that I wove into the stories.
What was the biggest challenge you had writing your story? How did you overcome it?
Meeting  the tight deadlines for a series! Very stressful!
What other YA/MG books have you written? Are any of them set outside of the United States? If so, which ones and where? What are these stories about?
All of my YA books are set mostly outside of the US. THE QUEEN OF WATER – a true story about child slavery— is set in the Ecuadorean Andes. RED GLASS—a road trip adventure — is set in an indigenous village in Oaxaca, Mexico as well as rural Guatemala. WHAT THE MOON SAW – a story of a girl finding her true self—is set in rural Oaxaca, Mexico.
What kind of story can we expect next from you? Is it set outside of the United States? If so, where? And what is it about?
I'm now writing a YA novel that is partly set in the Lacandon Mayan jungle in southern Mexico.  It's a fantastical adventure involving chocolate!
What else would you like us to know about you or your story?
If you do read any of my books, you should check out my website and blog to read about the inspiration behind the books and see pics of places in the books.
Can you remember the first book that made an impact on you? And why?
I loved A WRINKLE IN TIME.  It made me think about the possibilities of the universe and existence and space and time in a whole new way.
Thank you, Laura Resau for joining us today! Your books are wonderful.