Q & A with Holly Thompson: ORCHARDS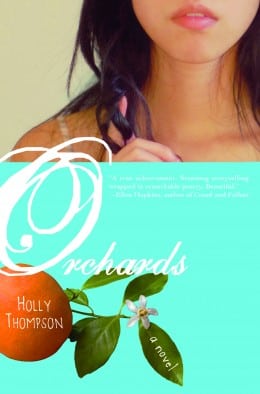 I fell in love with the story and the writing from the very first word of ORCHARDS and can't wait for Holly's next book, THE LANGUAGE INSIDE when it comes out in May 2013. Let's welcome Holly Thompson to World Reads!
What is the title of your book? The pub date and publisher?
* Orchards (2011, Delacorte/Random House)
Where is it set?
* Shizuoka, Japan and a small town north of New York City
In 70 words or less, provide a succinct plot description of your story.
After a classmate commits suicide, Kana Goldberg—a half-Japanese, half-Jewish American—wonders who is responsible. She and her cliquey friends said some thoughtless things to the girl. Hoping that Kana will reflect on her behavior, her parents pack her off to her mother's ancestral home in Japan for the summer. There Kana spends hours under the hot sun tending to her family's mikan orange groves. Kana's mixed heritage makes it hard to fit in at first, especially under the critical eye of her traditional grandmother, who has never accepted Kana's father. But as the summer unfolds, Kana gets to know her relatives, Japan, and village culture, and she begins to process the pain and guilt she feels about the tragedy back home. Then news about a friend sends her world spinning out of orbit all over again.
Click here for a link to starred reviews.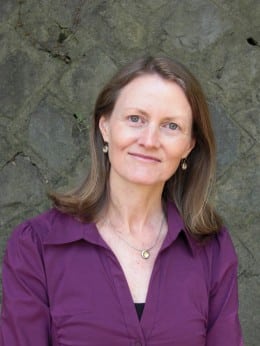 How are you connected to the setting of your story?
* I've lived in Japan for over 17 years and worked for 18 months on a mikan orange farm like the farm in Orchards.
What inspired you to write this story?
* Orchards was a story that began to develop as I was doing research at a mikan orange farm in Shizuoka, Japan, for an adult novel. Midway through my work assisting a mikan farm family and absorbing everything I could about mikan cultivation and Japanese agricultural village life, the farmer's American-born niece came to visit. Seeing her there, a family member yet out of her element, inspired the character of Kana. The other element of the story, Ruth, was sadly inspired by the suicide death of the thirteen-year-old daughter of a friend. I never truly expected to write about it, but the idea of Kana's summer in Japan, the mikan and apple orchards, the girls in New York all began to merge into a tale I felt needed to be told. I hope that Orchards raises questions for readers and starts discussions.
What was the biggest challenge you had writing your story? How did you overcome it?
* The biggest challenge for me in writing Orchards was facing the pain of teen suicide—creating Kana's character meant dealing with all the complex emotions of suicide survivors. I cried and cried as I wrote, but I knew that the story needed to be told.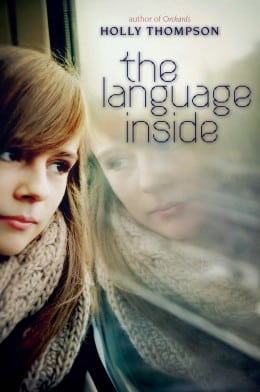 What kind of story can we expect next from you? Is it set outside of the United States? If so, where? And what is it about?
The Language Inside (Delacorte/Random House) is due out in May 2013 and is a verse novel that explores language both spoken and unspoken and features poetry that crosses boundaries. The story takes readers from Japan to the Cambodian-American community of Lowell, Massachusetts, and to the world of a woman who can only communicate through eye movement. It is a story layered with love, loss, movement and words, and I hope that readers enjoy it.
Also, the middle-grade novel I just finished is set in Japan, and I'll soon be at work on my next YA book set in Japan and the U.S.
What else would you like us to know about you or your story?
* There are many interviews with background info about Orchards on my web page.
Can you remember the first book that made an impact on you? And why?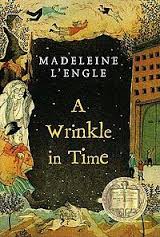 *  A Wrinkle in Time. At age 12 I was a slow reader and easily discouraged by any slow-moving novel. This book excited me; I was immediately hooked and glad to have a female main character.
Where can readers go to learn more information?
* For information about Orchards and my other works of fiction and poetry, as well as various interviews, reader's guides, news and speaking info, please visit my website. 

Thank you so much for joining us today, Holly! Look for Holly's next World Reads interview on Monday, August 13, 2013!