Q & A with Laura Resau: THE QUEEN OF WATER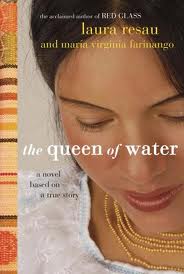 I'd like to start with an excerpt of the ***starred*** review from Kirkus Reviews, which calls The Queen of Water "riveting":
"Bright spots of humor and warmth are woven throughout, and readers will agonize for Virginia while seething at her tormentors. The complexities of class and ethnicity within Ecuadorian society are explained seamlessly within the context of the first-person narrative, and a glossary and pronunciation guide further help to plunge readers into the novel's world.  By turns heartbreaking, infuriating and ultimately inspiring. (Fiction. 13 & up)"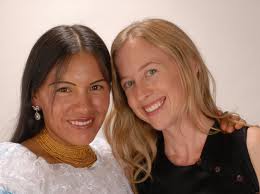 And there's more!  VOYA calls the book "a richly described coming-of-age story set in a culture both foreign and familiar… by turns, shocking and funny."
From Laura Resau's blog: "I'm so glad these reviews mention the humor… I really love this aspect of Maria Virginia's story, too.  She was an incredibly spunky girl (and still is!), and she found all kinds of creative and funny ways to resist her oppressors.  And although she went through very rough times, she wasn't a victim, not at all… her girlhood was indeed inspiring."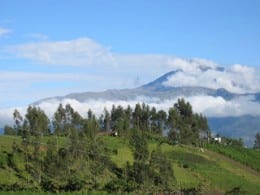 Where is The Queen of Water set?
Ecuador

In 70 words or less, provide a succinct plot description of your story.
Co-written with Maria Virginia Farinango, this novel based on a true story begins in an impoverished Andean village where seven-year-old Virginia is taken from her indigenous family to be an unpaid servant in a mestizo household. For the next eight years, she struggles to hold on to her spirit. After escaping as a teenager, she must build a life for herself and reclaim her identity. Ages 12 and up.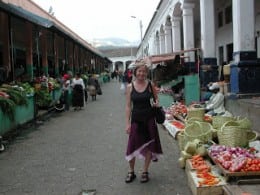 How are you connected to the setting of your story?
My good friend and co-author, Maria Virginia, is from the Ecuadorian Andes.  I took two research trips there to get to know the people and places that appear in the book.
What inspired you to write this story?
The novel is based on the true story of Maria Virginia's amazing girlhood.  It had been a lifelong dream of hers to write a book about her experiences, and it had been a longtime dream of mine to collaborate with an indigenous Latin American woman about her life.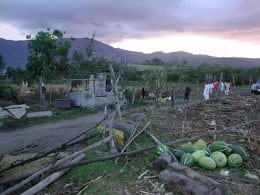 What was the biggest challenge you had writing your story? How did you overcome it?
We began this project thinking it would be straight non-fiction, but after a few years, realized that slightly fictionalizing it would make the story more accessible and engaging.
What other YA/MG books have you written? Are any of them set outside of the United States? If so, which ones and where? What are these stories about?
All of my YA books are set mostly outside of the US. WHAT THE MOON SAW—a story of a girl finding her true self– is set in a rural, indigenous village in Oaxaca, Mexico.  RED GLASS—a roadtrip adventure– is also set partly in a Oaxacan village and partly in Guatemala.  THE INDIGO NOTEBOOK—first in a travel-mystery-romance trilogy– is set in Ecuador; THE RUBY NOTEBOOK, the second in the series, is set in southern France; THE JADE NOTEBOOK, the conclusion, is set in coastal Oaxaca, Mexico.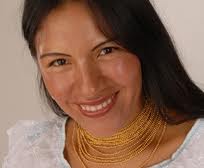 What kind of story can we expect next from you? Is it set outside of the United States? If so, where? And what is it about?
I'm now writing a YA novel that is partly set in the Lacandon Mayan jungle in southern Mexico.  It's a fantastical adventure involving chocolate!
What else would you like us to know about you or your story?
If you do read THE QUEEN OF WATER or any of my books, you should check out my website and blog to read about the inspiration behind the books and see pics of places in the books.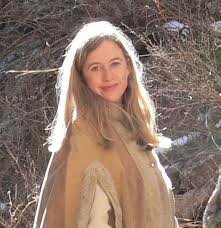 Can you remember the first book that made an impact on you? And why?
I loved A WRINKLE IN TIME.  It made me think about the possibilities of the universe and existence and space and time in a whole new way.
For more information about Laura Resau, her books, and adventures, click here.
Thank you for joining us today, Laura! Your books are well researched and bring new worlds to readers who otherwise would not experience them. Big hugs to Maria for telling her story!