Q & A with Dori Jones Yang: Daughter of Xanadu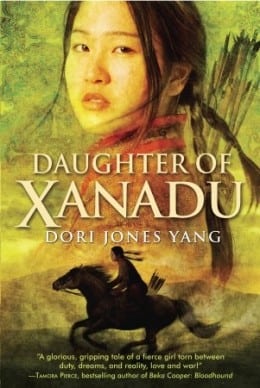 I'd like to welcome Dori Jones Yang to World Reads today. I first learned of her book, Daughter of Xanadu in an interview with her editor, Michelle Poploff of Delacorte. I was so intrigued with the story premise, I couldn't wait for the book to come out and pre-ordered it. Read on to learn how the story came about.
Annemarie O'Brien: What is the title of your book?
Dori Jones Yang: Daughter of Xanadu
Annemarie O'Brien: Where is it set?
Dori Jones Yang: China, Mongol Empire, 1275-6
Annemarie O'Brien: In 70 words or less, provide a succinct plot description of your story.
Dori Jones Yang: Emmajin, fictional granddaughter of Khubilai Khan, longs to join the Mongol Army and become a legendary warrior. When she gets to know Marco Polo, a merchant from a little-known, distant land, she begins to question the core values of her people. A lively story of adventure and romance.
Annemarie O'Brien: How are you connected to the setting of your story?
Dori Jones Yang: I lived in Hong Kong and covered China as a journalist for eight years; my husband is Chinese, I speak Mandarin, and I have been fascinated with China for years. As research for this book, I traveled to Mongolia, Xanadu, and the Silk Road.
Annemarie O'Brien: What inspired you to write this story?
Dori Jones Yang: Marco Polo is the first Westerner to visit China and write about it for audiences back home; he attracted me because he is "the godfather of China writers." He lived in China from the age of 21 to 38, yet in his book, he never mentions a love affair. I decided to imagine one for him. I chose to write the story from her perspective – that of an Asian woman, since we in the West are already familiar with Marco Polo's European perspective.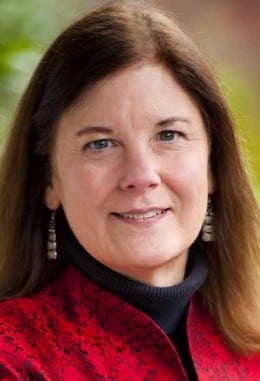 Annemarie O'Brien: What was the biggest challenge you had writing your story? How did you overcome it?
Dori Jones Yang: My biggest challenge was getting it published! Most American readers seem to prefer historical fiction set in England, France or America. As for writing, the hardest part was learning how to dig deep into my character's emotions so that readers could truly relate to her.
Annemarie O'Brien: What other YA/MG books have you written? Are any of them set outside of the United States? If so, which ones and where? What are these stories about?
Dori Jones Yang: The Secret Voice of Gina Zhang was published in 2000 by American Girls. It is set in Seattle, about an immigrant girl from China who arrives at an American school and finds she cannot speak at all. Originally I wanted to write about a girl in China, but I wrote this for a contest that specifically requested stories about contemporary American girls.
Annemarie O'Brien: What kind of story can we expect next from you? Is it set outside of the United States? If so, where? And what is it about?
Dori Jones Yang: My next story, a middle-grade novel, is set in New England in the 1870s, about a boy who was one of the 120 boys sent by the Imperial Government of China to study in the U.S.
Annemarie O'Brien: Can you remember the first book that made an impact on you? And why?
Dori Jones Yang: As a child, I loved magic stories, such as Bed-Knob and Broomstick and The Borrowers. But I really fell in love with Tolkien's The Hobbit and The Lord of the Rings; they developed in me a fascination with the "long ago and far away," and with people who looked different and spoke other languages.
Please find out more about Dori Jones Yang and her books at www.dorijonesyang.com
Thank you, Dori for sharing with Read the World: World Reads and for writing your story!