from the publisher: OLD YELLER by fred gipson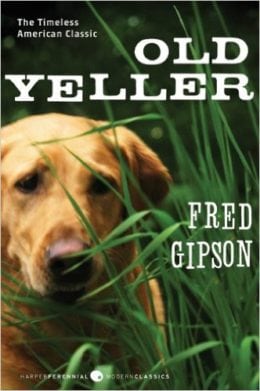 Dog Reads is a blog that features children's books with key dog characters. Sometimes an adult dog book sneaks in but for the most part Dog Reads aims to help kids, their parents, teachers, and librarians find dog books.
From the publisher:
When a novel like Huckleberry Finn, or The Yearling, comes along it defies customary adjectives because of the intensity of the respouse it evokes in the reader. Such a book, we submit, is Old Yeller; to read this eloquently simple story of a boy and his dog in the Texas hill country is an unforgettable and deeply moving experience.