Q & A with Susan Hughes: BAILEY'S VISIT, #1 PUPPY COLLECTION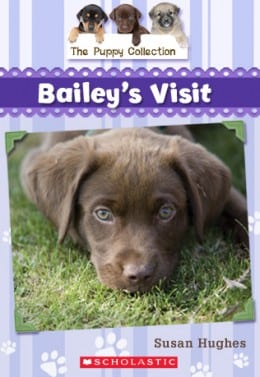 Today I welcome Susan Hughes to Dog Reads, a blog that features interviews with authors who've written a canine story for kids or young adults.
AOB: What is the title of your book? Pub date and publisher? Genre? Targeted age group? Illustrator?
Bailey's Visit: #1 The Puppy Collection, March 2014, Scholastic Canada, fiction, ages 7-9, illus: Leanne Franson
AOB: Who is your key dog character(s) and what kind of dog is he/she? Feel free to list as many different breeds or mixes as necessary. Tell us a little more about him/her.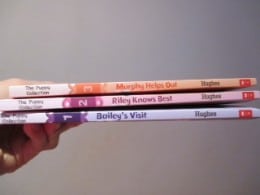 Bailey is an eight-week-old chocolate Labrador retriever puppy with green eyes. He loves to play. He has two speeds: full speed and full stop! Sometimes the roly-poly puppy goes so fast that he loses his balance and does a somersault, head over tail.
AOB: In 70 words or less, provide a succinct plot description of your story.
Kat and her best friend Maya are dog-crazy. They can't have dogs of their own, so they are excited when Kat's aunt opens a dog-grooming salon. Not only that but Aunt Jenn has a special guest, 8-week-old Bailey is board with her for three days. When the girls meet the chocolate lab it's love at first sight. Can they convince Aunt Jenn to let them help out?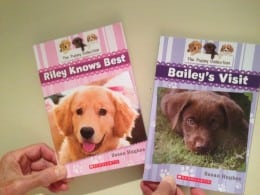 AOB: Can you remember the first book that made an impact on you? And why?
When I was a girl, I used to read and read and read. (I still do!) When I was young, I read every book about dogs and horses in our school library and then in our local public library. My favourites were Old Yeller, Irish Red, Black Beauty, the My Friend Flicka series, Misty of Chincoteague, King of the Wind, and all of Marguerite Henry's other horse books. My dad read me  The Secret Garden, so I have a special place for it in my heart.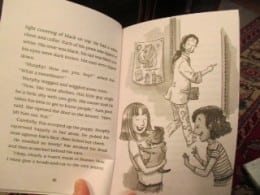 AOB: What advice would you give to aspiring writers?
Read, read, read! Also, to become a writer, you have to write. You won't always feel like it, but do it anyway, on a regular basis. Be disciplined. Once you've "finished" a manuscript, set it aside for a time, and then come back to it. Reread and revise and repeat!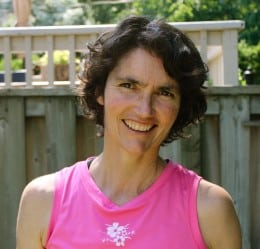 AOB: Where can readers go to find out more information about you and/or your books?
Thank you Susan Hughes for joining us at Dog Reads!