Q & A with Jill Santopolo: PURPLE NAILS AND PUPPY TAILS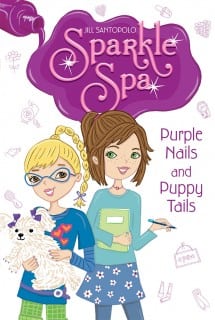 Today I welcome Jill Santopolo, author-editor extraordinnaire, to Dog Reads, a blog that features interviews with authors who've written a canine story for kids or young adults.
AOB: What is the title of your book? Pub date and publisher? Genre? Targeted age group? Illustrator?
My book is called PURPLE NAILS AND PUPPY TAILS. Its pub date is February 11, 2014 and it's published by Aladdin, an imprint of Simon & Schuster. PURPLE NAILS AND PUPPY TAILS is the second in a realistic chapter book series called The Sparkle Spa targeted at kids ages 6-9. The jacket artwork is done by Cathy Mingus.
AOB: Who is your key dog character and what kind of dog is he/she? Tell us a little more about him/her.
* There are many dogs in PURPLE NAILS AND PUPPY TAILS, but the first one we meet is a dog model named Sadie. She's a tiny Maltese with long hair who is hired to be the Spokesdog for the Paws for Love adoption campaign.
AOB: In 70 words or less, provide a succinct plot description of your story.
* Aly and Brooke run the Sparkle Spa, a nail salon they started in the back room of their mom's salon, True Colors. One of the True Colors customers has a dog named Sadie, who is a model, and Aly and Brooke give her a pet-icure to prepare her for an important photo shoot. Because of that, they meet a ton of shelter dogs who they decide should have a chance to look glamorous too. The girls and their friends give the dogs baths, pet-icures and new outfits so they look their best for Pet Adoption Day. (But, of course, it's not that easy…)
Links to reviews or blurbs you wish to share:
Here are some reviews for the first book in the Sparkle Spa series that mention Purple Nails and Puppy Tails too: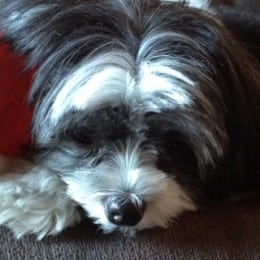 AOB: What inspired you to write this story?
* In the first book in the Sparkle Spa series, All That Glitters, I created a character named Mrs. Franklin (who's actually named after my grandmother) who had a dog named Sadie (named after my parents' dog) who was a dog model. My editor, Karen, thought that having a character who was a dog model was hilarious, and asked if Sadie could have a bigger role in the second book in the series. When Karen and I were brainstorming ideas, we came up with the concept of the girls trying to give Sadie a pet-icure, and everything fell into place from there.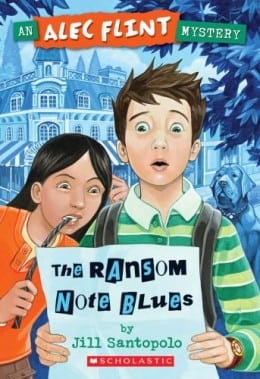 AOB: What was the biggest challenge you had writing your story? How did you overcome it?
* I'd never polished a dog's nails before, so I wasn't quite sure how a dog would respond to that. I ended up buying purple puppy polish and borrowed my parents' dog (the real Sadie) and convinced my sister to help me polish her nails. The real Sadie was not a fan of getting her nails polished, so I only did one paw, but it gave me enough experience to write about what it was like.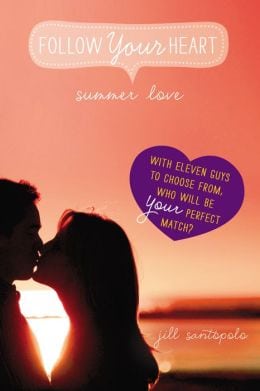 AOB: What other YA/MG books have you written? Do any of them feature a key dog character? If so, which ones? AOB: What are these stories about?
* I've written two Alec Flint Mysteries, The Nina, The Pinta and the Vanishing Treasure and The Ransom Note Blues. Neither one of those books features a key dog character, but Alec talks about dogs a lot because he's afraid of them. I've also written Summer Love, which is the first in the Follow Your Heart series and will be out in May of 2014. That book features a dog named Gonzo who barks at cars and helps his owner meet the main character in the book.
AOB: What kind of story can we expect next from you? Is it about a dog? If so, what is it about?
* Right now I'm working on more books in the Sparkle Spa series, and those books will always have at least a few dogs in them. I'm also working on the second Follow Your Heart book, called Love on the Lifts, which has a dog in the outline, though I haven't written about him yet in the manuscript.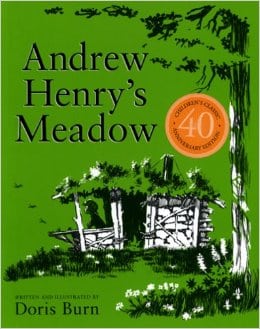 AOB: Can you remember the first book that made an impact on you? And why?
* The first book I remember loving to pieces is a picture book called Andrew Henry's Meadow by Doris Burn. It's about a boy named Andrew Henry who runs away and builds a house just for him filled with all the things he loves to do. Then the other kids in his town run away to his meadow and he builds them each their own special house based on what they love to do best. I think what really touched me about that book is that there was a place where the kids got to do what they were passionate about and it was not just accepted but celebrated. (Also, there was a wonderful dog character in there too, named Sam.)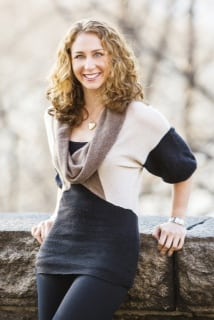 AOB: Where can readers go to find out more information about you and/or your books?
* The best place to find information about my books and me is my website. I have an author page on facebook that has quite a bit of info on it as well.
Thank you Jill for joining us at World Reads! We look forward to seeing more of your books on Dog Reads!