Q & A with Valerie Hobbs: WOLF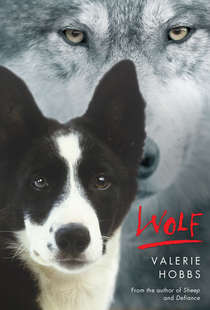 Today I welcome Valerie Hobbs to Dog Reads, a blog that features interviews with authors who've written a canine story for kids or young adults.
AOB: What is the title of your book? Pub date and publisher? Genre? Targeted age group? Illustrator? 
WOLF
October 5, 2013
Frances Foster Books; Farrar, Straus & Giroux, Ages 7-10
AOB: Who is your key dog character(s) and what kind of dog is he/she? Feel free to list as many different breeds or mixes as necessary. Tell us a little more about him/her.
Jack is purebred border collie. In his first book, SHEEP, which won a California Young Reader Medal, he was homeless until he met– and saved the life of–Luke, a 10-year-old orphan.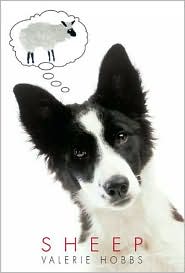 AOB: In 70 words or less, provide a succinct plot description of your story.
It is ten years later, Jack and Luke have been adopted and living happily on a sheep ranch in northern California. Jack is aging and though he does not want to retire, he knows it's his responsibility to find among the other dogs a new leader. Meanwhile, coyotes in the area have been killing sheep. Jack can deal with coyotes but when a rabid wolf turns up, even he, the bravest of brave dogs, worries that an encounter with this wolf will cost him his life.
Links to reviews or blurbs you wish to share:
HOBBS, Valerie. Wolf. 128p. Farrar/Frances Foster. Oct. 2013. Tr $15.99. ISBN 978-0-374-31575-7.
Gr 3-7–This triumphant and satisfying sequel to Sheep (Farrar, 2006) is sure to excite readers. Jack, the faithful, prizewinning Border collie, is aging but as determined as ever to fulfill his duties: protecting his boy, Luke, and their sheep from coyotes. Though his mind is quick as a wink, his body is beginning to slow and he needs to decide which of his kin will be the next great sheepherder. Just as Jack is coming close to making his decision, a new and more dangerous predator, a rabid wolf, appears and threatens the idyllic life on the ranch. Jack is faced with his ultimate moral dilemma–duty or love? Hobbs does it again in this engaging and heart-wrenching story. Not only will readers delve into the story through the eyes of Jack, but they will also catch a glimpse into the thoughts of the antagonist, creating a mixed sense of empathy and apathy, challenging them to consider the roles and perspectives of each character more fully. The story has an element of suspense and will keep children coming back for more. The author clearly respects the intellect of her young audience, creating an emotionally complex plot in which not all story lines have a happy ending. Fans of Sheep will consider this a must-read, and those who are unfamiliar with it will enjoy the story as well.–Amy Shepherd, St. Anne's Episcopal School, Middleton, DE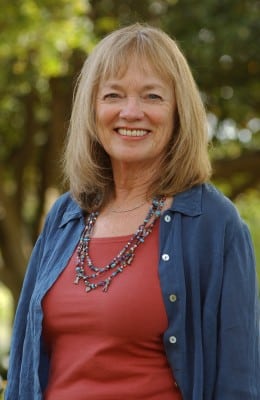 KIRKUS REVIEW
In the sequel to Sheep (2006), Hobbs revisits border collie Jack and his owner, Luke, on Olaf and Katrin's ranch.
The tale is told in the third person alternately from the perspectives of Jack, remarkably clever even for a border collie, and, in italics, that of a lonely wolf that is bitten by a large rabid rodent and then begins menacing both sheep and sheepdogs. Given this setup, there's plenty of action to sustain interest. After the wolf kills a sheep and then one of the dogs, and another dog goes missing, Luke is determined to track and shoot the animal. Jack, his constant companion, comes along of course, though he's torn between protecting the sheep and the other dogs, concerned about impetuous Luke and fearing that he's losing his strength to old age. A scene depicting Jack's performance—and loss to a younger dog—in a county-fair sheepherding trial is poignant and affecting. While the italicized sections portraying the wolf's point of view are sympathetic to his plight, the complex struggle between sheep farmers and predators is only hinted at and then somewhat minimized by using a rabid animal to represent the predator. Jack, as in his first outing, is an attractive, very likable main character, offering lots of appeal for pet lovers.
Dog owners all know how smart their pets are; readers will lap up Jack's tale and beg for more. (Fiction. 8-12)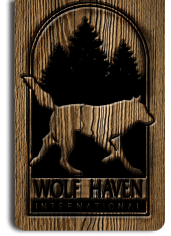 AOB: What inspired you to write this story?
Visiting Wolf Haven International in Washington (state) where wolves are rehabilitated and loved.
AOB: What was the biggest challenge you had writing your story? How did you overcome it?
Writing a book that was both a sequel and stand alone. I avoided using big chunks of backstory and just filled in facts where they were needed.
AOB: What other YA/MG books have you written? Do any of them feature a key dog character? If so, which ones?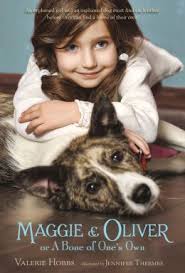 What are these stories about?
Besides Sheep, Maggie And Oliver is a homeless-girl- meets-homeless-dog story that takes place at the turn of the century in Boston.
AOB: I'd love to feature MAGGIE AND OLIVER on Dog Reads! What kind of story can we expect next from you? Is it about a dog? If so, what is it about?
In many of my books a dog plays at least a minor part. The book I just finished is about a fourteen-year-old girl living in a car with her mother in a Walmart parking lot.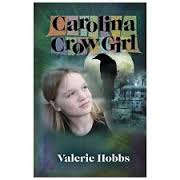 AOB: What else would you like us to know about you or your story?
 Clearly, I have something going with homelessness. Carolina Crow Girl, my third novel, is about a girl living in an old school bus.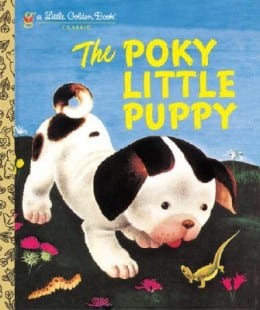 AOB: Can you remember the first book that made an impact on you? And why?
I loved the Golden Book called The Poky Little Puppy (I may have that title wrong)because I was the poky little girl who was always at least twenty minutes late for kindergarten because I had to stop and examine everything on my way.
AOB: What advice would you give to aspiring writers?
The same advice everybody gives, I think, which is to READ. Read a book for pleasure the first time and study the way it was done the next time.
AOB: Where can readers go to find out more information about you and/or your books?
www.valeriehobbs.com
Thank you Valerie Hobbs for joining us at Dog Reads!