Q & A with Kate Klimo: DOG DIARIES – BARRY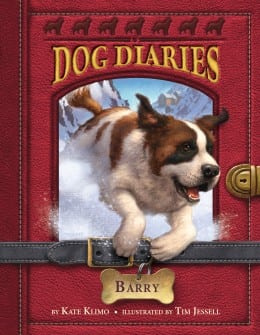 I'd like to welcome the magnificent Kate Klimo to Dog Reads today!
What is the title of your book? Pub date and publisher?
Dog Diaries #3: Barry, September 2013, Penguin Random House Books for Young Readers
Who is your key dog character? Tell us about him/her.
Barry, the legendary mastiff of the high Alps who was said to have rescued somewhere between 40 and 100 people from snow and fog.
In 70 words or less, provide a succinct plot description of your story.
This is a memoir told by Barry, a mastiff-type dog who lived 8000 feet above sea level in the western Alps, in the Hospice of St. Bernard, which was dedicated to offering aid and comfort to travellers in what has to be one of the world's most unhospitable spots. As a puppy, Barry is held in the arms of Napoleon, when "the little colonel" and his army trek over the Alps from France to Italy. Napoleon wants to buy Barry and rear him up to be a war dog, but the monks won't sell him. Barry is meant to help the monks and their lay companions in their rescue missions. Barry winds up being the most heroic of all the hospice hounds, rescuing skiers trapped by avalanches, merchants lost in the fog, and even a small child he tracks down to a cave.
What inspired you to write this story?
The attributes of snow rescue dogs have always struck me as nigh on to uncanny. Here is a dog who can sense an avalanche even before it happens, who can scent people buried 10 feet below the snow and icy rubble, who can lie next to cold and wounded traveller and warm him with its body. In short: here is a marvel of skill and compassion. When Barry lived, in the early 1800s, there was no such thing as a St. Bernard dog. Thanks to Barry and other mastiffs like him, a breed was born, taking its name and from the Hospice in the high Alps.
What was the biggest challenge you had writing your story? It's always a challenge to write about a legend. When you write about a legend you have a choice: you can make it a tall tale and play up the bigger-than-life aspects. Or you can humanize (or should I say canine-ize?) the character and try to get at the real story; the real dog that wagged the tale, so to speak. Since a fire at the Hospice burned all records, it was difficult to get at the real story, while the legend has taken on a life of its own. But with help from the curator of the Hospice museum, I was able, I hope, to make the story both thrilling and believable.
What other YA/MG books have you written? Do any of them feature a key dog character? If so, which ones? What are these stories about?
I have written an early grade series called the Dragon Keepers, about two ten-year-olds who wind up being the caretakers of a dragon named Emmy. In the first book, Emmy hides from a bad guy by "masking" as a sheepdog.
I have written a YA series called the Centauriad, which has lots of horses in it, and lots of other mythical creatures, but, so far, no dogs. Hmmmm…maybe I should reconsider.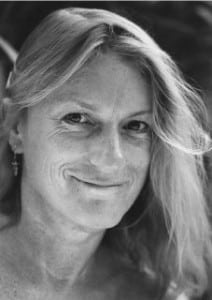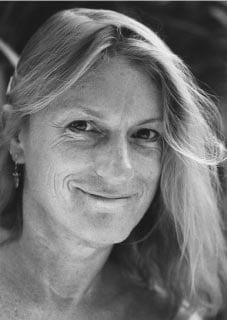 What kind of story can we expect next from you? Is it about a dog? If so, what is it about?
I've just finished writing the fourth and fifth Dog Diaries, about Togo, the Siberian husky who was the real hero of the Alaskan Serum Run and Dash, the Springer spaniel who came over on the Mayflower.
What else would you like us to know about you or your story?
If ever I have to be rescued, let it be by a St. Bernard, please.
Can you remember the first book that made an impact on you? And why?
I loved the The Lion, the Witch, and the Wardrobe so passionately that my best friend and I spent much of our grade school years desperately trying to find a portal into Narnia. I also really liked a book called The Wonderful Journey to the Mushroom Planet, about some kids who find out their neighbor is an alien. The Mrs. Pigglewiggle books introduced me to the power of humor. And the Mary Poppins books taught me that you could have a main character who isn't even all that likable.
Thank you for joining us today at Dog Reads, Kate Klimo.