Q & A with Marion Dane Bauer: LITTLE DOG, LOST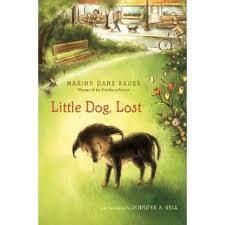 I'd like to welcome one of my very dear friends and Vermont College advisor, Marion Dane Bauer to join us today on Dog Reads. She is probably the single most person who has helped me grow as a writer. Whenever I start a story, I ask myself the same questions that Marion shared with us at Vermont College that she asks herself before she starts a new story. These questions let me know if I have a story and give me a road map to follow as I write. As an MFA advisor, her guidance was logical and clearly articulated. Execution was always the challenge.
Annemarie: What is the title of your book? Pub date and publisher?
Marion: Little Dog, Lost, May 1, 2012, Atheneum
Annemarie: Who is your key dog character? Tell us about him/her.
Marion: My key dog character is a mutt named Buddy.  She is a "little black dog with brown paws/and a brown mask/and a sweet ruffle of brown fur on her bum/just beneath her black whip of a tail./Satiny coat./Ears like airplane wings/ that drop/ just at the tips." Once Buddy owned a boy, but when the boy and his family have to move to the city, she is given away.  The woman she is given to is kind enough, but she doesn't know anything about dogs. And there Buddy's tale begins.
Annemarie: In 70 words or less, provide a succinct plot description of your story.
Marion: A lost dog longs for her boy, but her boy is gone.  Another boy longs for a dog, but when he asks, his mother always says "No." An old man longs for something, anything to give his life meaning again. They all come together–in fact the whole town comes together–in a moment of sweet resolution.
Annemarie: Starred reviews or blurbs you wish to share:
Kirkus, Starred Review
Little Dog, Lost
By Marion Dane Bauer and illustrated by Jennifer A. Bell
(Atheneum; ISBN: 9781442434233; May 2012; Summer catalog)
When her loving family—especially the boy who kisses her on the lips—moves to the city, Buddy is re-homed with a clueless though kind woman while a dog-loving boy yearns for a mutt of his own. Long, thin lines of free-verse text scroll invitingly down the mostly white pages. This tender, engaging effort economically captures the winsome attitude of Buddy, whose "ears like airplane wings" now sag. She spends her days peering through her new owner's fence, watching despondently for her missing boy and finally resolving to go find him. Mark, who lives in the same town, feels his life is empty without the dog he desperately needs but his mother won't permit. And there is shy Charles Larue, the aging caretaker of a nearby mansion, who spends his lonely days waiting for something—anything—to bring meaning to his life. How these three needy creatures will come together is predictable but wholly satisfying nonetheless. Bauer describes the little dog joyfully chasing a ball: "She rose and rose / as though her hind legs were springs, / as though her front ones were wings." The description just as aptly captures the heartening nature of this attractive tale, which is enhanced with Bell's pleasant black-and-white illustrations. A perfect selection for pet lovers new to chapter books and anyone who just enjoys a cheerful dog story.
BOOKLIST, Starred Review
Issue: June 1, 2012
Little Dog, Lost.
Bauer, Marion Dane (Author) , Bell, Jennifer A. (Illustrator)
May 2012. 240 p. Atheneum, hardcover, $14.99. (9781442434233).
A stray on the streets of the small town of Erthly, little dog Buddy remembers her happy bond with a boy, whose family moved away to a city apartment where there was no room for Buddy. Then Buddy's new owner shooed her out, and she left, "head low, / tail tucked, / airplane ears sagging." But Buddy is not the only stray in Erthly who is lonely and lost: "So many lives / filled / with longing." There is Charles Larue, a shy, reclusive caretaker of a mansion. Does he have a dark secret? And then there is Mark, a young boy whose father took off before he was born, who desperately wants a dog and falls instantly, helplessly in love with Buddy, feeling "the snuffle of warm breath / against his palm." But Mark's mother, who is mayor of Erthly, says no to a dog. The town kids want a dog park, and they organize a rally to support their cause, but can Mark confront his mom? Illustrated with occasional, expressive black-and-white drawings, mostly from Buddy's viewpoint of the world from the ground up, the rapid, immediate free verse will grab readers with first the longing and loneliness and then, in contrast, the boy and dog in bliss.
Great for sharing with pet lovers.
— Hazel Rochman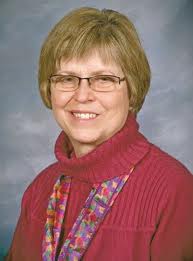 Annemarie: What inspired you to write this story?
Marion: The idea actually began with the form.  I wanted to write a story that would work for younger readers as well as those in the middle grades.  I also wanted a way to approach it that would be less limiting in terms of vocabulary and sentence length than the work I had done specifically for younger readers. I wondered if writing in verse would give me the range and flexibility I was looking for.  I have always felt . . .well, cautious about novels in verse, but after finding a couple of them I really liked, I decided to try verse for this new story.  And a dog and a boy and a small town seemed the perfect place to start.  I discovered Charles Larue, the old man in the story, along the way. I found Fido as I wrote, too, a wonderful, dog-dominating cat who gives the story a special energy.
Annemarie: What was the biggest challenge you had writing your story? How did you overcome it?
Marion: My first and biggest challenge was to gather my confidence about writing in a form I had never attempted–or even wanted to attempt–before.  Eventually, though, I settled into it, learning to work with rhythm and lyrical language exactly as I do when writing a picture book.  In this case a long, long picture book.  Once I gathered the confidence I needed, I had more fun with this story than any other I have written.
Annemarie: What other YA/MG books have you written? Do any of them feature a key dog character? If so, which ones? What are these stories about?
Marion: Little Dog, Lost was my 85th book to be published, so I  have written quite a few middle-grade and young-adult novels.  Dogs were important characters in my very first novel, Shelter from the Wind, and a dog is the title character in The Golden Ghost, but my other animal stories are about wild animals, wolves (Runt) or a bear, (A Bear Named Trouble).
Annemarie: What kind of story can we expect next from you? Is it about a dog? If so, what is it about?
Marion: The story I'm working on now is a young-adult novel called Blue-Eyed Wolf.  It is set in 1967-68 and is about two things, the destruction of the wolves in northern Minnesota and my main character's loss of her older brother who enlists and goes off to fight in Vietnam.  When I've finished this one, though, I intend to go back to the town of Erthly and to the dog park and to the dogs and to Fido and to build another story there.
Annemarie: Can you remember the first book that made an impact on you? And why?
Marion: I remember so many books from my childhood, but animal stories held a special magic for me.  Felix Salten, the author of Bambi and Fifteen Rabbits, was my favorite author.  I would read his books as fast as I could and then nearly burst into tears when I came to the last page because there was no more to read.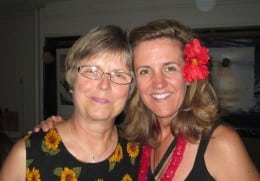 Thank you, Marion! I look forward to your next book about a blue-eyed wolf and will certainly invite you back to share more about it when it comes out. Another great story by Marion that everyone should read is Runt. A perfect example and study on how to write plot.
For more information about Marion Dane Bauer, please click: www.mariondanebauer.com