Q & A with Bobbie Pyron: THE DOGS OF WINTER
author of The Dogs of Winter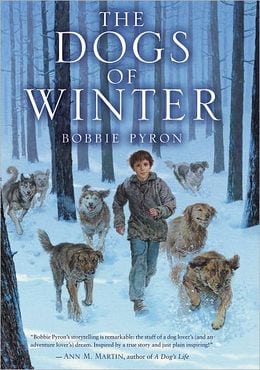 Where is THE DOGS OF WINTER, published by Arthur A. Levine Books/Scholastic (2012) set?
BOBBIE: Russia
In 70 words or less, provide a succinct plot description of your story.
BOBBIE: After the fall of the Soviet Union in the mid 1990s thousands of children and teens found themselves abandoned to the city streets. Young Mishka survives for two years after being adopted by a pack of street dogs. The book is based on a true story!
Links to starred reviews or blurbs you wish to share:
BOBBIE: THE DOGS OF WINTER received three starred reviews: Booklist, The Bulletin for the Center of Children's Books, and Kirkus. Kirkus also named THE DOGS OF WINTER to their Best Books of 2012 list!
How are you connected to the setting of your story?
BOBBIE: I'm not connected to Russia in any way. But THE DOGS OF WINTER is based on a true story that did take place in the Moscow area, so that's why it's set where it is.
What inspired you to write this story?
BOBBIE: In 2005, I read a magazine article about feral children. The article opened with the story of four-year-old Ivan Mishukov, a homeless child who lived with a pack of street dogs from 1996-1998. Since I've always suspected I am more canine than primate, I've been fascinated by feral children for a long time! I was completely enthralled by Ivan's story. I knew as soon as I read about Ivan and the dogs that I had to write a novel about them.
What was the biggest challenge you had writing your story? How did you overcome it?
BOBBIE: Certainly, one of the biggest challenges was the fact that the story was set in a place and culture completely unfamiliar to me. I've never even visited Russia! I used up a lot of valuable energy worrying over street maps of Moscow and such. I worried about it so much I gave up writing the story for about two years. But then, when I knew I had to try to write it again, I realized that since the story is being told from a child's perspective, he's not going to see things like a tourist. He's going to see (and relate) things from a 5-year-old kid's level. That really freed me up.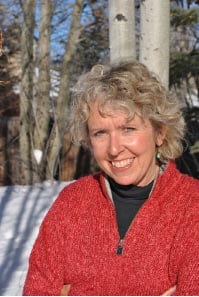 What else would you like us to know about you or your story?
BOBBIE: I have three dogs—two Shetland Sheepdogs and a coyote mix—all of whom are rescues. I am quite active in the Sheltie rescue community and with local rescue organizations.
Can you remember the first book that made an impact on you? And why?
BOBBIE: The first book I can remember reading and re-reading and re-reading (when I was about nine) is LASSIE COME-HOME, by Eric Knight. It was the first book I'd read that truly captured that amazing, almost mystical bond between dogs and their people.
Where can readers go to learn more information?
BOBBIE: They can visit my website: www.bobbiepyron.com
Thank you, Bobbie.
What a treat it must be to work with Arthur Levine!